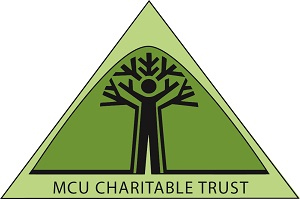 Since the beginning of the Trust and building on it's relationship with the Maleny Credit Union many groups have benefited from grant and donations.
From grant rounds over the past 23 years listed below are some of the groups, projects and people that have now shared in more than $1,280,000.00
This could not have been achieved without the ongoing support of the Maleny Credit Union Members and staff, the Maleny IGA and individual community member donations.
C&K Maleny Community Kindergarten
STEMM (Supporting Teenagers with Education, Mothering & Mentoring)
Youth Insearch
Maleny Chamber of Commerce
The Witta Sports & Recreation Club
Chenrezig Institute
Maleny State School P&C Assoc
Maleny State High School Environment Committee
Maleny Neighbourhood Centre
Barung Landcare
Kenilworth Library Friends
Tall Trees Art Inc
Mapleton Library
Maleny Neighbourhood Centre
Palmwoods Kindergarten Association Inc
Compass Institute
Maleny Junior Rugby Union Inc
Maleny Swimming Club
Friends of Ebenezer
Maleny Neighbourhood Centre
Maleny Visitors Information Centre
Maleny Players
Maleny Flexi School
Conondale Parents & Citizens Association
Sunshine Coast Youth Band
Witta Recreational Club Inc
Maroochy Neighbourhood Centre
Santa's Helpers
Maleny Neighbourhood Centre
Range Christian Outreach Centre
Maleny State High School P&C
Maleny Co-op (Up Front Club)
Co Operative Community Council
Faces of the Hinterland
Young Organic Growers
USCARE
Mooloolah River Watch
Maleny 2000
Maleny Credit Club
Beerwah Sportsground Management Committee
Beerwah District Youth Access Centre
Maleny & District Senior Citizens Club
Conondale Rural Fire Brigade
Vision Quest Association
Sunshine Coast Environment Awards
Maleny National Fitness Club
Maleny Film Society
MCU Charitable Trust
Altair Crisis Centre
LEED
Maleny Community Centre
Maleny Information Centre
Maleny Playgroup Assoc.
Maleny Rangers Soccer Club
Maleny Social Badminton Club
National Interfaith Festival
Stanmore & District Rural Fire Brigade
TS Centaur Support Group Inc
Maleny LETS System
Lake Baroon Catchment Care Group
Maleny History Preservation & Restoration Society Inc
Mooloolah Valley Swimming Club
Booroobin Bushcare
Mapleton Public Hall & Sportsground Trustee
Anada Marga River School
Chenrezig Nuns Community
Quota International of Maleny Inc
MCU Community Assistance Fund
Women Exposed
Maleny Flexi School & Scouts
Micro Finance
Maleny High School Flexi School
Booroobin School
Rural Fire Brigade
Recurrent Grants
Conondale Valley Assoc.
Crystal Waters Community Living Assoc.
Hospital Art Australia
Maleny History Restoration & Preservation
Maleny Scout Group
Maleny State Primary P&C
Najidah Association P&C
Old Witta School Community Centre
Range United Churches Soccer Club
SEQ Quarter Horse Assoc.
Sustainable Maleny
Wildlife Volunteers Asoc.
Care Network Sunshine Coast Inc.
Hinterland Photo Club
Maleny Bowls Club
Maleny Local Ambulance
Maleny Uniting Church
Sweet Chilli Women's Choir
Maleny Community Gardens
Bush Family Connections
Mapleton State School P&C
Erowal Aged Care Centre
Sunshine Coast Children's Therapy Centre
Mooloolah River Waterwatch and Landcare Asoc.
Maleny Community Kindergarten
Australian Navy Cadet Unit
Maleny Amateur Drama Group
Mooloolah State School P&C
Maleny and District Greenhill's Fund
Blackall Range Care Group
Conondale State School
Hinterland Business Centre
Maleny Arts Council Inc
Maleny & District Rural Fire Brigade
Maleny State High School
Maleny Swimming Club
Montville State School P&C
Barung Landcare
Beech Lodge Improvement Fund
Blackall Range Independent School
Fifth Lodge Horse Regiment Maleny Troop
Knitfest Inc
Maleny Girl Guides
Hinterland Bush Links
Arts Connect Inc
Maleny Neighbourhood centre
Boomerang Bags
Maleny Neighbourhood Centre (CHASM)
Maleny Neighbourhood Centre (IDAHO)
Maleny Chamber of Commerce
Sweet Chilli Choir Inc
Knitfest Inc
Maleny State Primary School
MDSRC
Friends of Pattemore House Inc